Ton van Asseldonk
Name: Antonius (Ton) G.M. van Asseldonk
Date of birth: 15 juli 1952 in Eindhoven
Civil Status: married, 2 children
Nationality: Dutch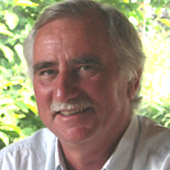 Ton van Asseldonk is a strategic consultant to a number of large, internationally operating, Dutch companies including Ahold, Schiphol Group, AEGON, KBB/Vendex, Rabobank, McDonalds, ASML and many others. Over the past 25 years he has been working with these companies to think through the consequences of structural change in the external environment, and develop strategies that are robust against the uncertainties of the medium term future. Most of his clients are market leaders in there own right, in banking, retailing, food-manufacturing, information technology, energy, consumer services, education and government economic policy.
With his company, TVA developments, he conducted groundbreaking work, both in theory as in practice, in designing business strategies for companies facing large-scale individualisation in their markets. Ton van Asseldonk is one of the pioneers in exploring and understanding the implications of increasing heterogeneity and unpredictability in modern markets. Most of his works deals with the application of such insights on business processes in large and complex organisations. Under the title Mass-Individualisation he has published extensively on this topic, and received his PHD in Economics on this topic from the university of Tilburg (NL) in 1998.
His area of research expanded in recent years to the theme of "Emergence": how does order and meaning arise from interactivity (without central planning and control), and how can such principles be applied to business- and governance- processes.
Next to his publications he is a frequent speaker on these issues in national and international congresses and meetings. He also has been extensively interviewed by the general press on these topics.
Finally he teached regularly in academic education programs (both open as well as in-company), particularly for the University of Tilburg (and its TIAS business school) and the Unversity of Twente.